Graduate of the The Juilliard School in New York and prize winner of more than a dozen competitions, Lithuanian violinist Justina Auškelytė received awards from two successive Presidents of Lithuania for her musical contributions to her country. Justina has performed at Lincoln Center in New York, Wiener Musikverein, National Concert Hall in Dublin, among others, and has appeared in several renowned festivals, including Ravenna Festival, Festival Gasparo da Saló and Vilnius Festival.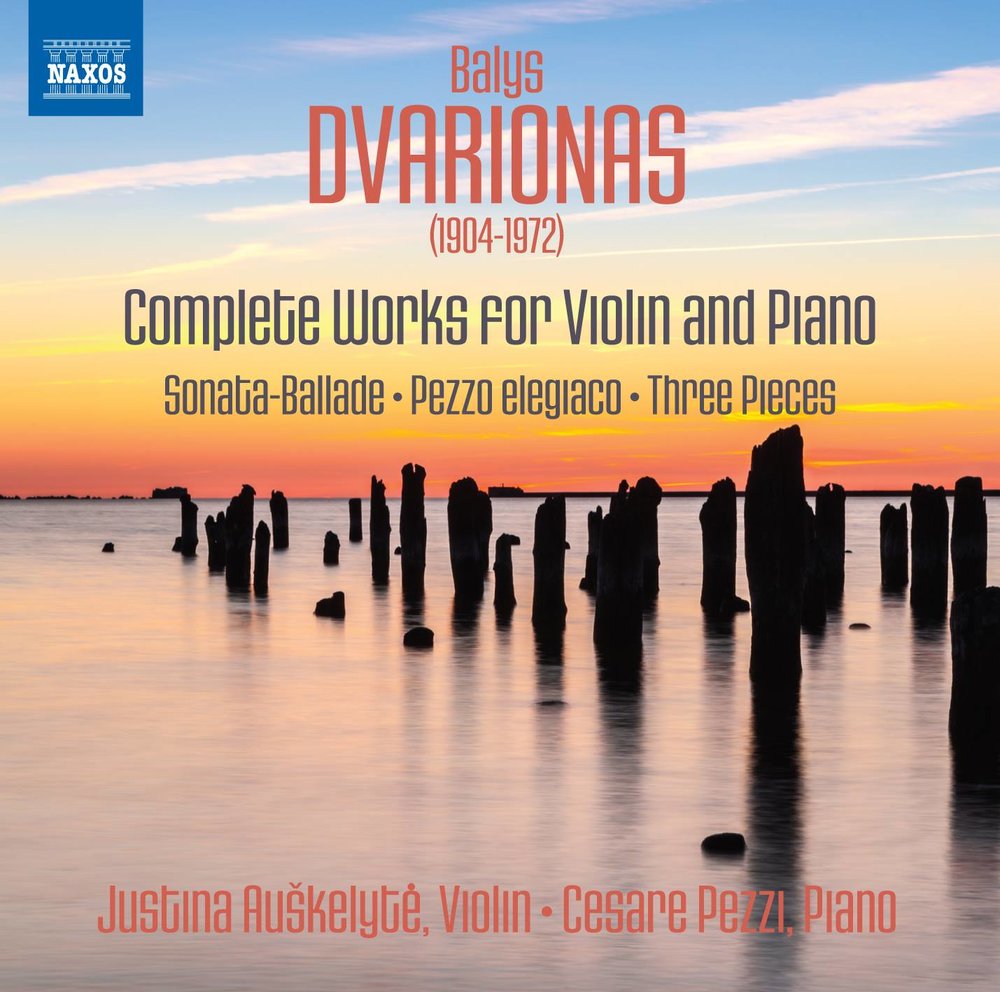 One of the most gifted and prominent of all twentieth-century Lithuanian musicians, Balys Dvarionas viewed his native country's folklore as a fundamental part of his artistic heritage and his aesthetic ideas were formed under the influence of nineteenth-century Romanticism.
For the first time complete original works for the violin and piano, including some of world premier pieces, were recorded in May 2017 by a Lithuanian violinist Justina Auškelytė and an Italian pianist Cesare Pezzi in collaboration with Baltic Mobile Recordings and released by Naxos Records.